Description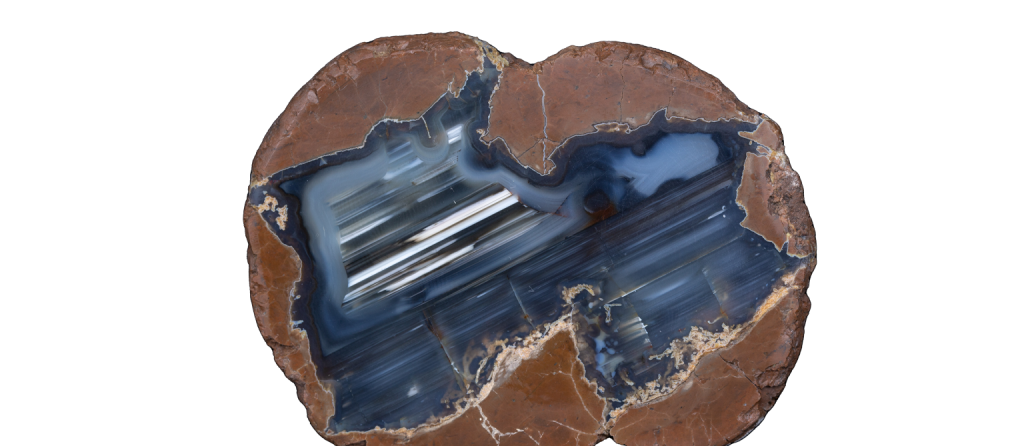 About Thunder Eggs
Thunder eggs are unique geological formations that captivate both scientists and collectors alike. Also known as geodes, thunder eggs are spherical or oval-shaped rocks that contain stunning crystal-filled cavities within their hardened outer shells. These extraordinary formations are created through a combination of volcanic activity and the slow deposition of minerals over time.
The outer shell of a thunder egg is usually composed of solid or layered rock, such as rhyolite or basalt, and displays a rough and often weathered texture. However, it is the hidden interior that truly steals the show. When a thunder egg is cracked open, it reveals a mesmerizing world of vibrant colors, intricate patterns, and shimmering crystals.
The inner cavity of a thunder egg can vary in size, ranging from a few centimeters to several meters in diameter. Within this cavity, a variety of minerals can be found, including quartz, agate, amethyst, jasper, and calcite. These minerals create breathtaking displays of color, with hues ranging from translucent whites and vibrant reds to deep blues, greens, and purples. The patterns formed by the crystals can be intricate and delicate, resembling flowers, waves, or intricate geometric shapes.
Each thunder egg is a unique work of natural art, with no two being exactly alike. Their beauty and rarity have made them highly sought after by collectors and enthusiasts around the world. Thunder eggs are often polished and shaped into decorative pieces such as bookends, paperweights, or jewelry, allowing their captivating interior to be admired and cherished.